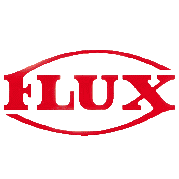 Back in 1950 Flux were the first German company to manufacture barrel pumps according to their own designs and patents.
Barrel pumps comprise of both a motor (a choice of air or electrically operated) and a pump (Stem lengths from 650mm to 1200mm with specials available upon request). With the two units being universally interchangable. As a result of this every Flux barrel pump can be operated by different drive motors to suit the operators requirements.
Flux produce a high quality range of barrel pumps and accessories that can be used with a wide range of materials possessing different properties. The range has units for transferring all different kind of viscosities of liquids and properties to cope with mordern production demands.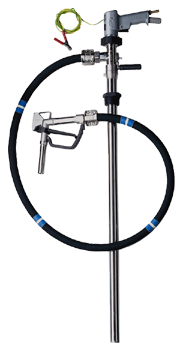 Pump stems are available in:
Polypropylene
Stainless Steel AISI316
PVDF
Hastalloy C.
Aluminium
Many motor/metallic pump stems are ATEX approved for use in hazardous areas.
FLUX also produce air driven units. All of which are attached to a pump stem for emptying barrels and containers. Immersion lengths are available at set lengths of 700, 1000, 1200 mm (though other sizes can be manufactured on request).
High Viscosity Pumps
Horizontal and vertical designs-eccentric worm design. Available with 3A approval for high viscosity & pasty products.
Viscoflux Drum Pump

For high viscous - non flowing products. Pressure plate design with hydraulic ram.
The Viscoflux offers:
Suitable for use on 200L drums
Delivery rate: 30 - 40 l/min
Easy to strip down for optimum cleaning
Also available in 3A version
A perfect sealing prevents contamination of the product to be transferred
We also hold an extensive range of Flux accessories including:- flowmeters, filling nozzles, drum adapters, hoses & mounting brackets.
RM Magnetically Coupled Centrifugal Pumps
Flux / Sondermann RM-TS manufacture the worlds first run dry mag drive centrifugal pump. Thats right its absolutely safe to run dry!
All components of the run dry mag drive pump head that are in contact with the fluid, are metal-free, this is to assure optimum chemical resistance against aggressive fluids. Since the pump does not have a shaft seal, it is hermetically separated and because of this unique design, leakages through worn shaft sealings are definitely ruled out.
Available Downloadable Brochures

(click to download PDF)